What We Do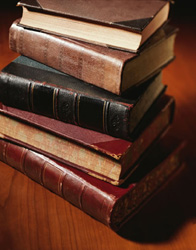 Investment Philosophy and Tools
We provide confidence and discipline in your investments by working with you to prepare an investment policy statement. This document is the "roadmap" to help you manage your goals and objectives within a specific range of risk.
Our investment philosophy is based on YOUR interests only. Your portfolio will be managed in an objective manner. We believe that active investment management, timely communication and periodic face-to-face meetings is imperative to provide you reasonable returns and help you pursue your goals.
Asset Allocation
Different risks and opportunities are inherent in the various asset classes available in our strategies. By analyzing your risk tolerance, time horizons and cash flow needs, we can allocate the investments in your portfolio among the various classes in a strategic manner.
Asset allocation does not ensure a profit or protect against a loss.
Monitoring and Reporting
Your financial plan is actively monitored by our team. By providing continuous monitoring, we may respond to changes in your lifestyle or the markets in an efficient and tactical manner.
Our customized reporting system provides you the most informative performance reports in an "easy to read" format. Online access may be utilized for clients who desire to review their portfolios at any time.
Comprehensive Financial Plans
We provide all of our clients with a comprehensive financial plan that is monitored at least annually. We can also provide you with a written, independent, comprehensive financial plan, without ongoing portfolio management. These written plans provide specific recommendations on saving for retirement, paying down debt, insurance and investments.
24-hour callback policy
We strive to return your phones calls on the same business day but pledge no later than 24 hours.